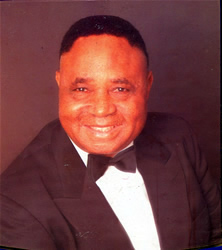 ---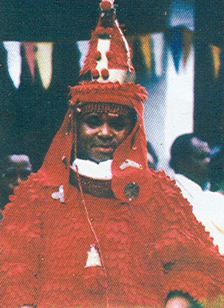 ---
Chief Igbinedion's Philanthropy and Community Service
Chief Gabriel Igbinedion is a philanthropist of no mean standing. It is worth mentioning that many Nigerians have been able to acquire a good education at the primary, secondary and tertiary levels through Chief's Igbinedion's scholarship awards.
Between 1972 and 1990 he single-handedly provided electricity to his hometown of OKADA and about 83 other villages in OVIA South-East and North-East...

---
His Monumental Contribution to Education and Human Development
---
The provision of qualitative education has been an obsession for Chief Gabriel Osawaru Igbinedion since his years of adolescence till this day. ·
This sense of mission was no doubt informed by the fact that his own education was truncated by the death of his father when he was yet a little boy and the consequent lack of means. He commenced the enhancement of the educational fortunes of Nigerians by awarding scholarships to indigent students in the country to study at the primary, secondary and tertiary levels. It is on record that he single-handedly built and donated Okada Grammar School, Okada to his people in 1972.


He established the world-acclaimed Igbinedion Education Centre, Benin City in 1991 (The Centre comprises:
(a) Igbinedion Montessori Nursery/Primary School.
(b) Igbinedion Montessori Teacher Training Centre.
(c) Igbinedion Secondary School.
---

This Centre of Academic Excellence has already produced hundreds of young men and women who are pursuing courses in Medicine, Law,
Engineering, Computer Science, Accountancy, and other disciplines in Nigeria and overseas. Some have indeed completed their University education. The Igbinedion Education Centre is the sole trustee of the Montessori Concept of Child Education on this part of the globe.
After establishing the Igbinedion Education Centre, he set his mind on the establishment of a University, a daunting dream, which was a nightmare for many a State Government, let alone individual entrepreneurs at that period.In spite of delay and bureaucratic bottlenecks, Chief Igbinedion worked assiduously and tenaciously to secure the Federal Government of Nigeria's approval for the establishment of Igbinedion
University Okada, Edo State. Certificate No. 01 was presented to Chief Igbinedion by the Ministerof Education, Mr. Olaiya Oni at a colourful
ceremony at Abuja on Monday, 10th May 1999.
The Igbinedion University is already a reality, as it will hold its second convocation ceremony for the award of degrees and certificates to graduands on Saturday, 27th November 2004. Chief Igbinedion therefore holds an enviable record as Founder/Chancellor/Chairman, Board of Regents of the first private University in Nigeria. His contribution to education in Nigeria and indeed sub-Saharan Africa has thus become legendary and unprecedented.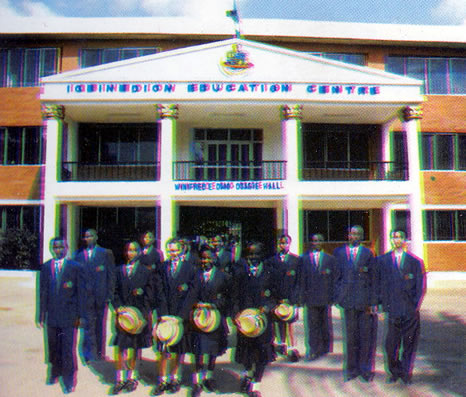 Some Students of Igbinedion Education Centre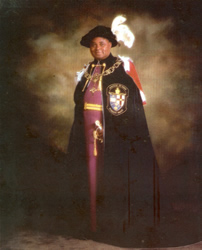 Igbinedion Primary- Montessori School- part of Igbinedion Education Centre