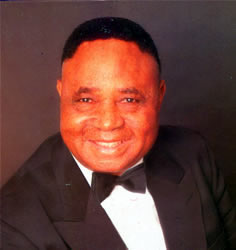 ---
---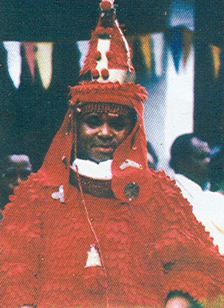 THE
ESAMA
OF BENIN KINGDOM
---
---
The Great Life of A Pioneer
Igbinedion as a Benin family name is now a household word. It has become synonymous with Aviation, Industry, Education, Finance, Medical Care and Rural Development at local, national and international levels. The man who has made this possible in Africa is Sir (Dr.) Chief Gabriel Osawaru Igbinedion, the Esama of Benin Kingdom.
Chief Igbinedion has attained great heights in life reminiscent of great achievers. He is a philanthropist and and a humanist of national dimensions and an industrialist of international fame...read on
A FEW ACKNOWLEDGEMENTS OF CHIEF'S IGBINEDION'S PHILANTHROPY
---
The Commissioner of Police, Bendel State,
State Headquarters,
Benin.
13th September 1989
The Chief Executive (Admin.), Okada Airline limited,
P.M.B. 1703,
Airport Road,
Benin City.
Dear Sir,
Letter of appreciation Skoda Izon Saloon Cars
ENGINE NO.
CUSTOMS
CUSTOMS
1. 2.
S 965502 S 965390
K 3759938 K 3759863
C 406639 C 406635
I hereby acknowledge with thanks the receipt of the two cars with engine and chassis numbers mentioned above.
The Bendel State Police Command takes special note of this magnanimous generosity coming at a time when the going is really rough and tough for most Nigerians. I wish to re-emphasize that the vehicles will be used purely for the purpose of crime prevention and detection. Once again I thank you very sincerely for your kind gesture.
Signed: Lawrence N. Chenbap CP., mni
Commissioner of Police
Bendel State
---
Military Governor's Office
Directorate of Government House and Protocol
Benin City
Bendel State
5thJune 1990
Chief (Dr.) G.O. Igbinedion, JP' the Esama of Benin,
1st Avenue,
G.R.A.
Benin City
Dear Chief Igbinedion,
APPRECIATION
I attach hereto a copy of letter dated 24th May, 1990 addressed to the Military Governor of Bendel State by Mr. Tony o. Iyoha, a student of Obafemi Awolowo University, IIe-Ife, who you are so kind to, by your willingness to pay his school fees for two years.
I, on behalf of the Military Governor of Bendel State, thank you immensely for your display of generosity and wish you God's guidance in your undertakings.
Yours obediently,
Solo A. Ogoh Director-General
---
6th September 1990
Ref: No. OGI/OA/BC/20/x
Prof. (Mrs.) Grace Alele-Williams, The Vice Chancellor,
University of Benin,
Benin City.
Dear Madam Vice-Chancellor,
To mark your visit to my office today, 6th September, 1990, I enclose herewith Bank of Credit and Commerce International Draft No. 32/150144 dated 6th September, 1990, for the sum of N500,000.00 (Five hundred thousand naira) drawn in favour of University of Benin, towards the completion of the Faculty of Law Building of the University of Benin. This is in addition to the Nl,000,000.00 (one million naira) already donated towards the said project.
Please acknowledge receipt.
Yours faithfully,
Chief (Dr.) G.O. Igbinedion].P.(EC.I.T.) (The Esama of Benin).
---
Niger State Sports Council,
P.O. Box 118,
Minna.
4th February 1991
Chief G.O. Igbinedion, The Esama of Benin, Benin City.
Dear Chief,
Re - 1st Niger State Award Night 1990
You were one of the recipients honoured for contributing immensely to the development of sports in Niger State at the 1st Niger State Sports Award Night held on the 10th November, 1990.
Due to pressure of work and national sports assignments, the Council was unable to send your award much earlier.
I therefore wish, on behalf of the State Government, to present your meritorious award which I sincerely hope will further go a long way to strengthen our good relationship in the development of sports in Niger State.
Yours in sports,
Signed: Emmanuel B. Samari
(Executive Director of Sports)
---
---
---
---
---
---
---
---
---
---
A great son of Africa who has become a towering international success. This is the powerful moving biography of one man's determination to win-

H. R. H. Oba Lamidi Adeyemi lll, The Alaafin of Oyo
This remarkable biography weaves the story of an endlessly fascinating man, his family and business empire-

Dr. Brian Aghedo PhD
Do you have what it takes to be an industrialist, businessman and philanthropist? Chief Gabriel Osawaru Igbinedion's life story tell how, withouth mortaginng your soul-

Chief Pearnel Charles, Jamaica
Sir Igbinedion is a great man of trmemendous and unqualified resources. His humility and great service to humanity coupled with his willingness to help the less-privileged has earned him respect and admiration the world over-

Prince Abubakar Audu, former executive governor of Kogi State, Nigeria.
Igbinedion does not believe in failure, he says, "don't be afraid, everyone has them and sometimes they can be resurrected with resounding success- Alfred Eghobamien Esq.SAN

Afew Acknowledgement of Chief Igbinedion's Sense of Philanthropy