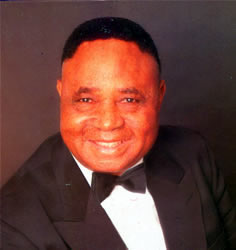 ---
---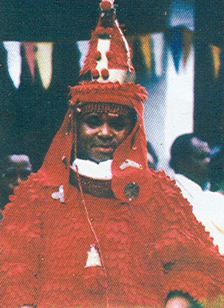 THE
ESAMA
OF BENIN KINGDOM
---
---
The Great Life of A Pioneer
Igbinedion as a Benin family name is now a household word. It has become synonymous with Aviation, Industry, Education, Finance, Medical Care and Rural Development at local, national and international levels. The man who has made this possible in Africa is Sir (Dr.) Chief Gabriel Osawaru Igbinedion, the Esama of Benin Kingdom.
Chief Igbinedion has attained great heights in life reminiscent of great achievers. He is a philanthropist and and a humanist of national dimensions and an industrialist of international fame...read on
HONOURING THE HONOURABLE
---
---

APPOINTMENT AS PATRON

---

APPOINTMENT AS GRAND PATRON/PATRON
1. Executive Patron, Nigeria Security and Civil Defence Corps
2. Patron, Edo State Farmer's Congress - 1992
3. Life Patron Law Students' Association (LAWSA) - 1992
4. Vice Patron of Bendel Football Association
5. Life Patron, Ondo State Association of Businessmen -1991
6. Patron National Youth Council of Nigeria -1994
7. Grand Patron Nigeria Red Cross Society
8. Patron of Lawn Tennis Association of Police Force - 1994
9. Grand Patron Bendel State Farmers Front - 1990
10.Grand Patron National Union of Public Corporations Employers

11. Patron of Peace for Peace
12. Patron, Inneh Theatre Troupe
13. Grand Edo State Union of Journalists
14. Grand Patron for Distinguished Health and Social Services - 1994
15. Patron, National Health Summit - 1991
16. National Grand Patron Institute of Traditional Medicine of Nigeria
17. Patron, Voluntary Works Camps Association of Nigeria Bendel State Chapter -1998
18. Patron, Safe Tower International Organisations - 1999
19. Patron, Association of Ex-Service Pensioners - 1999
20. Patron, European Economic Chamber of Trade & Industry (EEIG) - 2001

21. Patron of European Economic Chamber of Trade, Commerce and Industry (Nigeria Chapter) -2001

---

OTHER APPOINTMENTS
1. Appointed Justice of the Peace by the then Bendel State Government - 1986

2. Award of Africa's Man of the Year 1998 by African World News - 1988
3. Chief Igbinedion was honoured by the Duke of Edinburgh, His Royal Highness Prince Phillip for his contribution to the Preservation of African wildlife. - 1988
4. Chief Igbinedion was presented the Key to Jackson State, Holy Spring, Mississippi, USA in 1988. He also received the key to the City of Montego Bay, Jamaica.




The Ngwang Tarok of Langtang

The Balogun Tayase of Oshogbo
---
---
---
---
---
---
---
---
---
A great son of Africa who has become a towering international success. This is the powerful moving biography of one man's determination to win-

H. R. H. Oba Lamidi Adeyemi lll, The Alaafin of Oyo
This remarkable biography weaves the story of an endlessly fascinating man, his family and business empire-

Dr. Brian Aghedo PhD
Do you have what it takes to be an industrialist, businessman and philanthropist? Chief Gabriel Osawaru Igbinedion's life story tell how, withouth mortaginng your soul-

Chief Pearnel Charles, Jamaica
Sir Igbinedion is a great man of trmemendous and unqualified resources. His humility and great service to humanity coupled with his willingness to help the less-privileged has earned him respect and admiration the world over-

Prince Abubakar Audu, former executive governor of Kogi State, Nigeria.
Igbinedion does not believe in failure, he says, "don't be afraid, everyone has them and sometimes they can be resurrected with resounding success- Alfred Eghobamien Esq.SAN

Afew Acknowledgement of Chief Igbinedion's Sense of Philanthropy