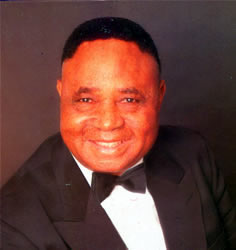 ---
---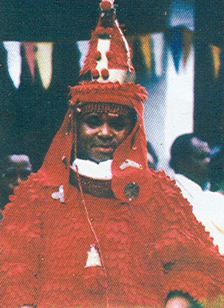 THE
ESAMA
OF BENIN KINGDOM
---
---
The Great Life of A Pioneer
Igbinedion as a Benin family name is now a household word. It has become synonymous with Aviation, Industry, Education, Finance, Medical Care and Rural Development at local, national and international levels. The man who has made this possible in Africa is Sir (Dr.) Chief Gabriel Osawaru Igbinedion, the Esama of Benin Kingdom.
Chief Igbinedion has attained great heights in life reminiscent of great achievers. He is a philanthropist and and a humanist of national dimensions and an industrialist of international fame...read on
LIFETIME AFRICA ACHIEVEMENT PRIZE RECIPIENTS (2010)
---
NIGERIA
SIR DR. CHIEF GABRIEL IGBINEDION
Leadership in African Chieftaincy

view

SOMALIA
ASHA HAGI
African Peace

view

SOUTH AFRICA
DESMUND TUTU
Eradication of Disease in Africa

view

LIBYA
MUAMMAR AL-GADAFFI
African Unity

view

EGYPT
ISMAIL SERAGELDIN
Scientific Research in Africa

view

NIGERIA
AMAECHI NDILI
Entrepreneurial Excellence in Africa

view

NIGERIA
WOLE SOYINKA
African Cultural and Traditional Preservation

view

SOUTH AFRICA
CYRIL RAMAPHOSA
African Economic Development

view

UNITED KINGDOM
LORD PAUL BOATENG
Action for African

view

COUNTRY

USA

NAME

JAMES WOLFENSOHN

AWARD

Sustainable Development In Africa

PROFILE

The Prize for Sustainable Development in Africa goes to a group or individual who understands the macro/micro economic indices between Africa and the rest of the world and has developed diverse policy frameworks adopted by governments in Africa which have led to its sustainable development.

A personality who has deliberated with international financial experts to carve a path for African governments to chart and one that ultimately has led to empowering and sustaining its citizens.

A renowned international financier, Mr. Wolfensohn has for 14 years successfully forged his own company, James D. Wolfensohn Inc., into an investment banking powerhouse while doing annual business of S8 billion to S10 billion a year and continues to support financial companies in Africa.

He insures that fast-growing developing nations do not destroy themselves environmentally and socially in their rush for economic prosperity and to halt the slide in the fortunes of the very poorest peoples in the world, particularly in sub-Saharan Africa.


Mr. Wolfensohn, born in Australia but now an American citizen, did rnany of his first investment banking deals in developing countries.

He is a board member of the Business Council for Sustainable Developrnent, the Population Council and a trustee of the Brookings Institution, with a long history of involvement in developmennt and environmental issues..
---
---
---
---
---
---
---
---
---
---
A great son of Africa who has become a towering international success. This is the powerful moving biography of one man's determination to win-

H. R. H. Oba Lamidi Adeyemi lll, The Alaafin of Oyo
This remarkable biography weaves the story of an endlessly fascinating man, his family and business empire-

Dr. Brian Aghedo PhD
Do you have what it takes to be an industrialist, businessman and philanthropist? Chief Gabriel Osawaru Igbinedion's life story tell how, withouth mortaginng your soul-

Chief Pearnel Charles, Jamaica
Sir Igbinedion is a great man of trmemendous and unqualified resources. His humility and great service to humanity coupled with his willingness to help the less-privileged has earned him respect and admiration the world over-

Prince Abubakar Audu, former executive governor of Kogi State, Nigeria.
Igbinedion does not believe in failure, he says, "don't be afraid, everyone has them and sometimes they can be resurrected with resounding success- Alfred Eghobamien Esq.SAN

A few Acknowledgements of Chief Igbinedion's Sense of Philanthropy