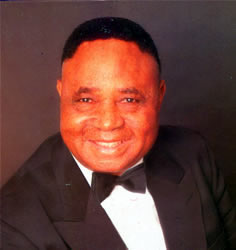 ---
---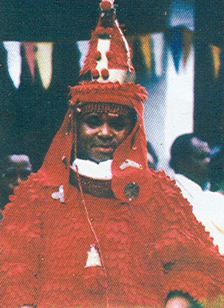 THE
ESAMA
OF BENIN KINGDOM
---
---
The Great Life of A Pioneer
Igbinedion as a Benin family name is now a household word. It has become synonymous with Aviation, Industry, Education, Finance, Medical Care and Rural Development at local, national and international levels. The man who has made this possible in Africa is Sir (Dr.) Chief Gabriel Osawaru Igbinedion, the Esama of Benin Kingdom.
Chief Igbinedion has attained great heights in life reminiscent of great achievers. He is a philanthropist and and a humanist of national dimensions and an industrialist of international fame...read on
LIFETIME AFRICA ACHIEVEMENT PRIZE RECIPIENTS (2010)
---
NIGERIA
SIR DR. CHIEF GABRIEL IGBINEDION
Leadership in African Chieftaincy

view

SOMALIA
ASHA HAGI
African Peace

view

SOUTH AFRICA
DESMUND TUTU
Eradication of Disease in Africa

view

LIBYA
MUAMMAR AL-GADAFFI
African Unity

view

EGYPT
ISMAIL SERAGELDIN
Scientific Research in Africa

view

NIGERIA
AMAECHI NDILI
Entrepreneurial Excellence in Africa

view

NIGERIA
WOLE SOYINKA
African Cultural and Traditional Preservation

view

SOUTH AFRICA
CYRIL RAMAPHOSA
African Economic Development

view

USA
JAMES WOLFENSOHN
Sustainable Development in Africa

view

COUNTRY

UNITED KINGDOM

NAME

LORD PAUL BOATENG

AWARD

Action For Africa

PROFILE

The Prize for Action for Africa goes :to a group or individual who is able to muster the Global society by creating forums to ensure that Africa and its people achieve sustained growth and are able to eradicate poverty.

To a personality who has fought for the civil rights and justice of Africans and those in the Diaspora.

The prize goes to an individual who advises Governments within the industrialized world and in Africa to engage and foster a vibrant private sector within the Continent.

Lord Paul Boateng's passion and enthusiasm for the government's Africa Commission Report called on additional funding to the continent and dismantling trade barriers. Boating is credited with building a close relationship to South Africa's ANC government, and it was reported that he privately worked to bring together bitter rivals in the crisis in Zimbabwe. He has also addressed the World Economic Forum on issues concerning Africa.

He was also a passionate advocate for increasing development aid to Africa and the developing nations. Foreshadowing his future role, he made numerous trips to Africa, meeting with business and government leaders in an effort to highlight the fact that international aid and the Millennium Developing Goals were key priorities for the government.

Paul Yaw Boateng, Baron Boateng was born 14th June 1951. He was introduced as a member of the House of Lords on 1st July 2010.
---
---
---
---
---
---
---
---
---
---
A great son of Africa who has become a towering international success. This is the powerful moving biography of one man's determination to win-

H. R. H. Oba Lamidi Adeyemi lll, The Alaafin of Oyo
This remarkable biography weaves the story of an endlessly fascinating man, his family and business empire-

Dr. Brian Aghedo PhD
Do you have what it takes to be an industrialist, businessman and philanthropist? Chief Gabriel Osawaru Igbinedion's life story tell how, withouth mortaginng your soul-

Chief Pearnel Charles, Jamaica
Sir Igbinedion is a great man of trmemendous and unqualified resources. His humility and great service to humanity coupled with his willingness to help the less-privileged has earned him respect and admiration the world over-

Prince Abubakar Audu, former executive governor of Kogi State, Nigeria.
Igbinedion does not believe in failure, he says, "don't be afraid, everyone has them and sometimes they can be resurrected with resounding success- Alfred Eghobamien Esq.SAN

A few Acknowledgements of Chief Igbinedion's Sense of Philanthropy